State of the Art Car & Truck Wash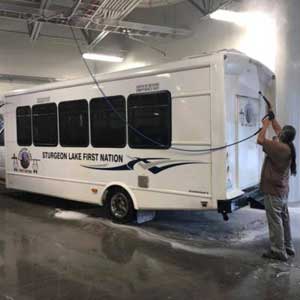 Our State of the Art Car Wash includes:
Foam Cannon Presoak
Works very well for removing road film & bugs
Tire & Engine Cleaner

High Pressure Soap
Foaming Brush Soap
Wax
Spot Free Rinse
In-Bay Vacuum
Power Dry 
Works great for drying motorcycles, cars, trucks or for blowing out locks and door jams to prevent freezing.
Largest Bays in Northern Saskatchewan

All major credit cards including Mastercard and Visa accepted- just swipe and Wash!
SEASONAL OPTIONS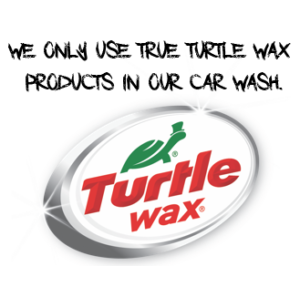 Summer Months:
How to Apply Salt Shield
This is the step by step in applying the salt shield. You apply it to the affected areas of the vehicle like lower body, wheels, frame and wheel wells. It neutralizes the salt and loosens it from the vehicle. You then wash and rinse the areas as you normally would when washing your vehicle. Even though you have washed it off it leaves a microscopic thin layer that will help protect the components from future salt & corrosive elements from our typical winter roads.